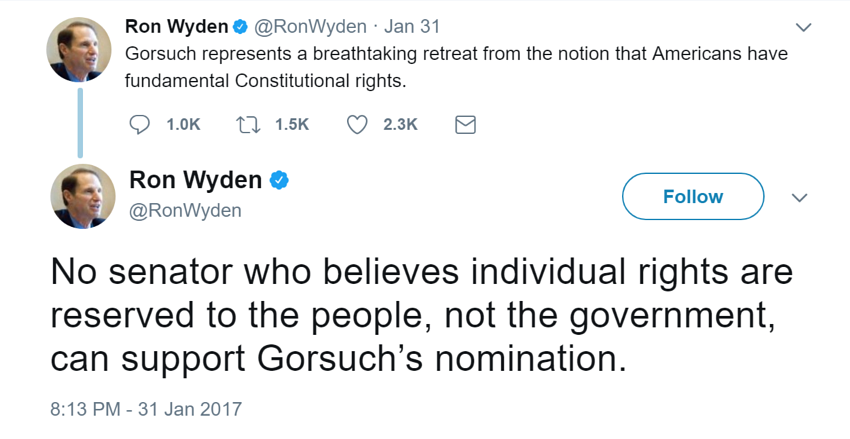 Ron Wyden Tweets against Gorsuch Nom
In a Tweet today, Senator Ron Wyden came out in opposition to President Donald Trump's Supreme Court pick, Neil Gorsuch.
Wyden first tweeted:
"Gorsuch represents a breathtaking retreat from the notion that Americans have fundamental Constitutional rights."
Wyden then followed up:
"No senator who believes individual rights are reserved to the people, not the government, can support Gorsuch's nomination."